What We Do: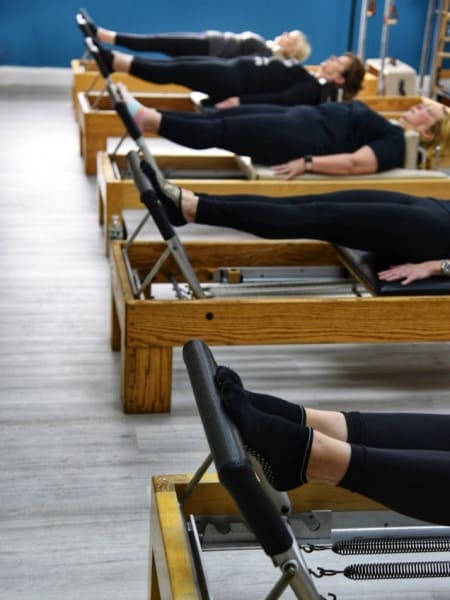 We know that many Pilates studios list all their fancy high end equipment and traditional group classes, we would like to say we are different… we go above and beyond traditional programming.
We love Pilates, we Love what Pilates does for our bodies, but we believe sometimes you need more. We are 100% committed to you, your success and you having a great time.
Here is what you really want to know…
Our sessions are 45 minutes long–give or take a few minutes, and usually feel like 30 minutes (seriously, it goes by FAST!)
Props, tempo, and intensity are changed regularly so that you are never bored.
You will always get a complete full body workout so that you move towards your goals quicker than ever before.
Other Cool Things to Know About Us: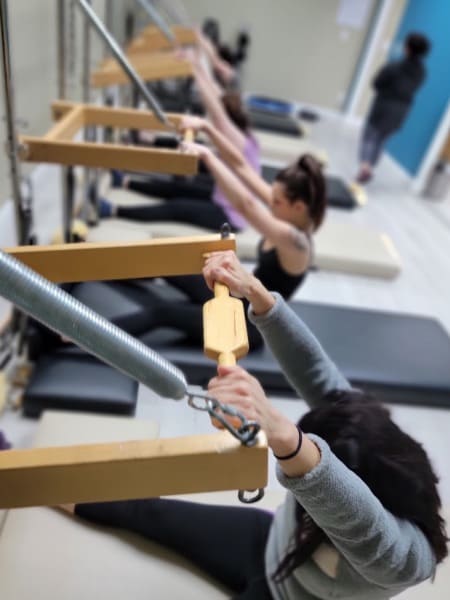 We help keep you motivated and make sure you're doing each exercise safely.
We're super-friendly, know your name, and you'll easily meet new people here.
Your priority is health and wellness and not getting hurt. Our priority is the same. This is why we always offer a variety of ways to perform each exercise. You're always working at your own level – whether that's as someone just starting on their journey or someone that is in top physical shape.
We look for little ways to make you smile. We celebrate your wins and your successes along the way.
We offer nutritional guidance and measurements before almost every session so you have the exact support you need when you want it most.
Our Pilates Studio Offers:
Mat Pilates
Reformer Pilates
Cadillac Tower Pilates
Apparatus Pilates