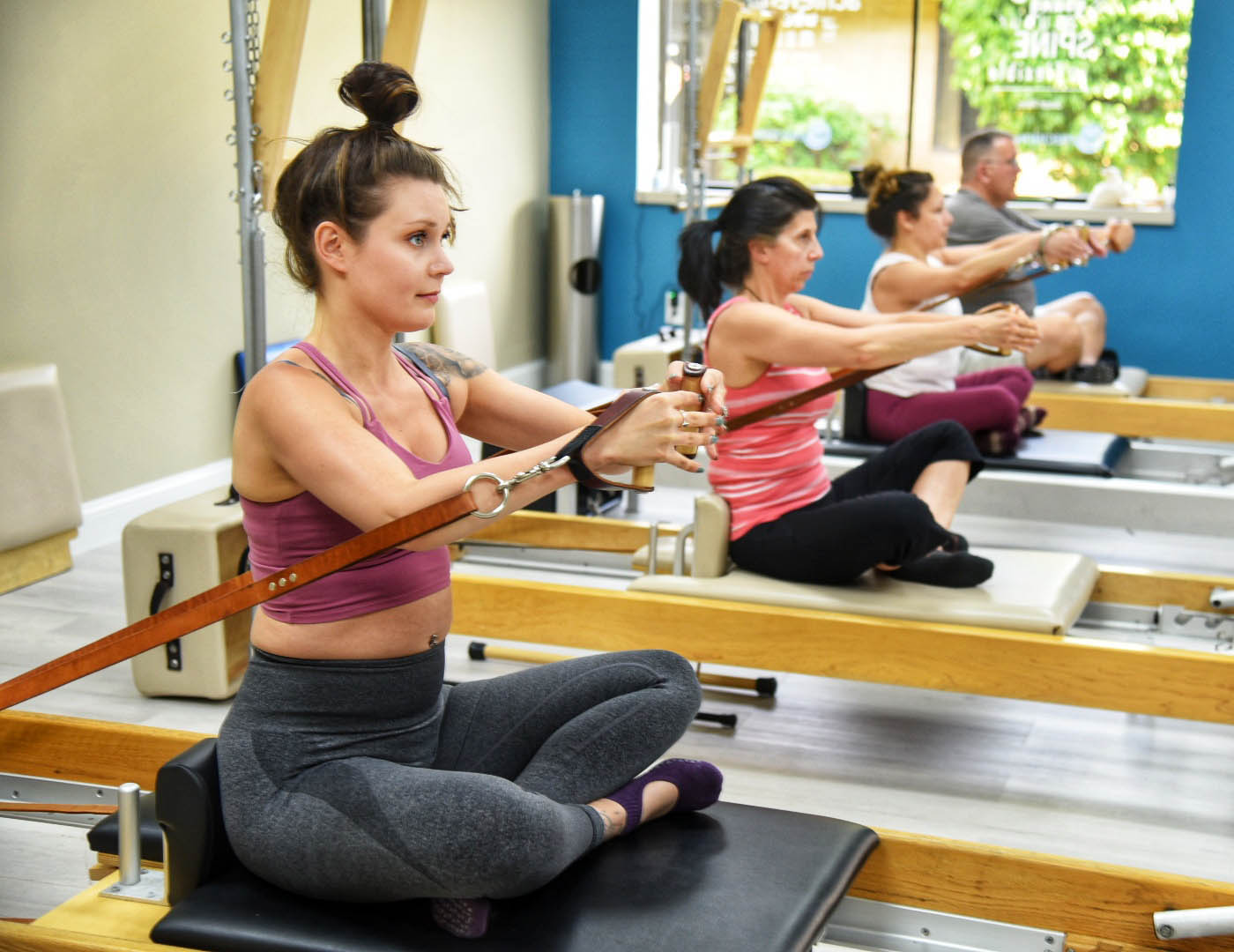 Introduction to Pilates
6 PILATES SESSIONS FOR $200
Precision Pilates is focused on achieving more than a workout. Precision Pilates will help you redefine your body and movement and change the quality of your workout inside and out. You will receive a personalized workout in a small group setting and receive individual attention!
To ensure safety of all of our students our Semi-Private Sessions are limited to 4 participants. Classes take place in a well-ventilated space designed to adhere to the social distancing guidelines.
START YOUR INTRODUCTION TO PILATES NOW!
Fill out the form below and one of our instructors will be in touch shortly!
About Precision Pilates
Our Pilates studio is committed to the unique development and progress of each client's goals, with instructions tailored to the specific needs of each individual. We offer a private setting where you have an opportunity to focus on you and your body. No matter if you are interested in Pilates for beginners or you simply want to find out more about our studio, we have the right classes for you. We specialize in personalizing and tailoring each session to fit your needs. Checkout one of our introduction classes to get started on your journey to feeling better.
Lose Weight
Experience increased energy
Increase flexibility and strength
Improve balance and coordination
Feel confident about yourself
Relieve back pain
Learn to move so you can enjoy life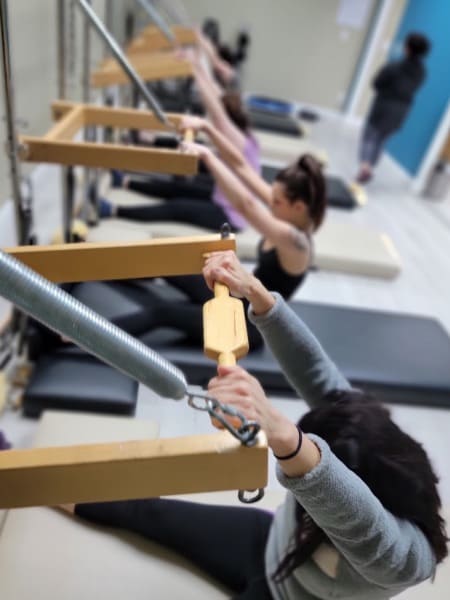 PILATES WILL…
Tone the whole body with use of light weights and spring resistance.
Increase flexibility, coordination, circulation, and overall health.
Increase range of motion.
Bring you to your best body: If you're a weekend warrior; raising kids; settling into retirement; wanting to play with your grandkids; Precision Pilates will give you results you can count on.
PILATES HELPS…
New mothers gain overall strength back after pregnancy.
Busy women have increased strength and energy.
Golfers improve their game.
Desk workers who sit for long periods of time have decreased tension.
Runners, cyclists, skiers, and tennis players reduce risk of injury.
Achy backs build strength in the core muscles to alleviate tension.
Older adults improve balance and joint health.
HAPPY CLIENTS:
Here are just a few testimonials from real people who live in our area.
They're just like you, and if they can do it—you can too!
START YOUR INTRODUCTION TO PILATES NOW!

110 Lake Ave S Suite 45, Nesconset, NY 11767
Phone: 1-631-920-4004 | www.precisionpilatesny.com

Copyright © 2022 Precision Pilates & Wellness All Rights Reserved. Our Privacy Policy