Get Started
Are you new to Classical Pilates or just new to Precision Pilates studio?
Start
TODAY

and Get Ready to Change Your Body And Life with Pilates!

Starting something new can make you feel a bit intimidated. Many people feel apprehensive at first. Don't let that hold you back. Joseph Pilates designed his exercises to be adaptable for all students' abilities.

At Precision Pilates, we will guide you through the exercises, be it in a private session or a semi-private (small group class) session. We will have our eyes on you to make sure you have the best form possible and are working from the correct place. You will get stronger and more flexible over time in the most effective way.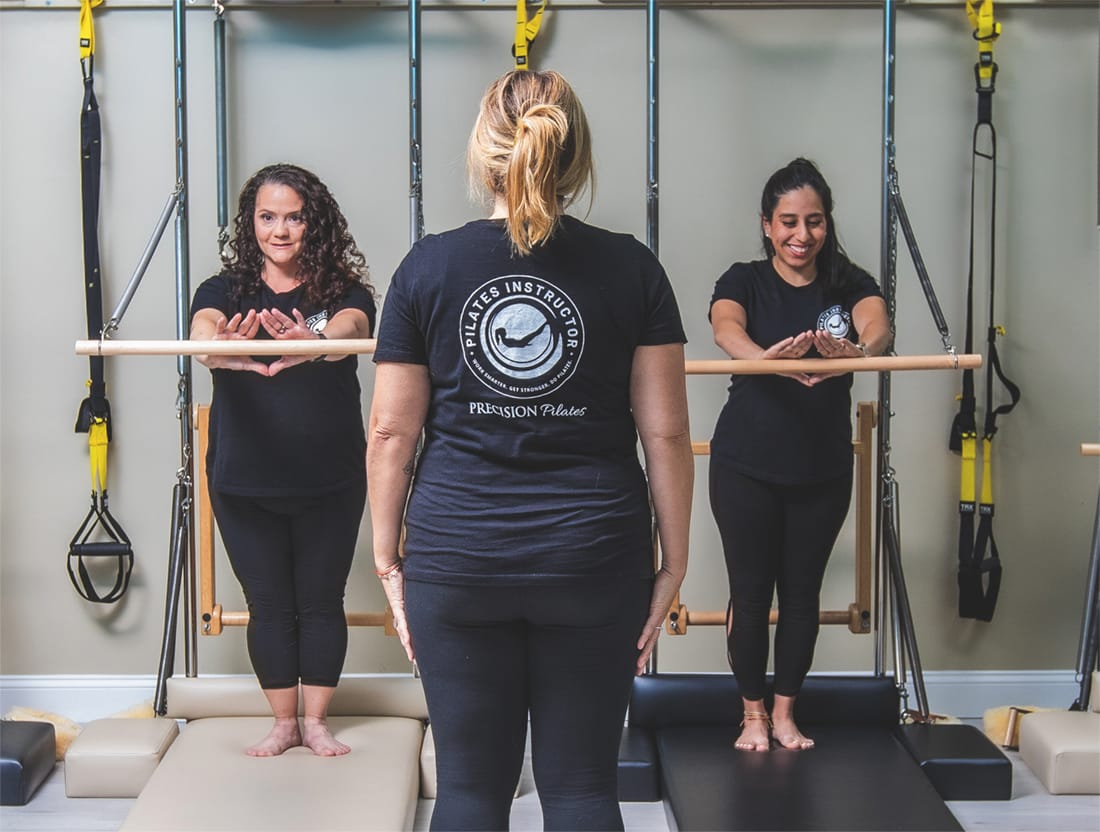 Choose YOUR Way to Start with Pilates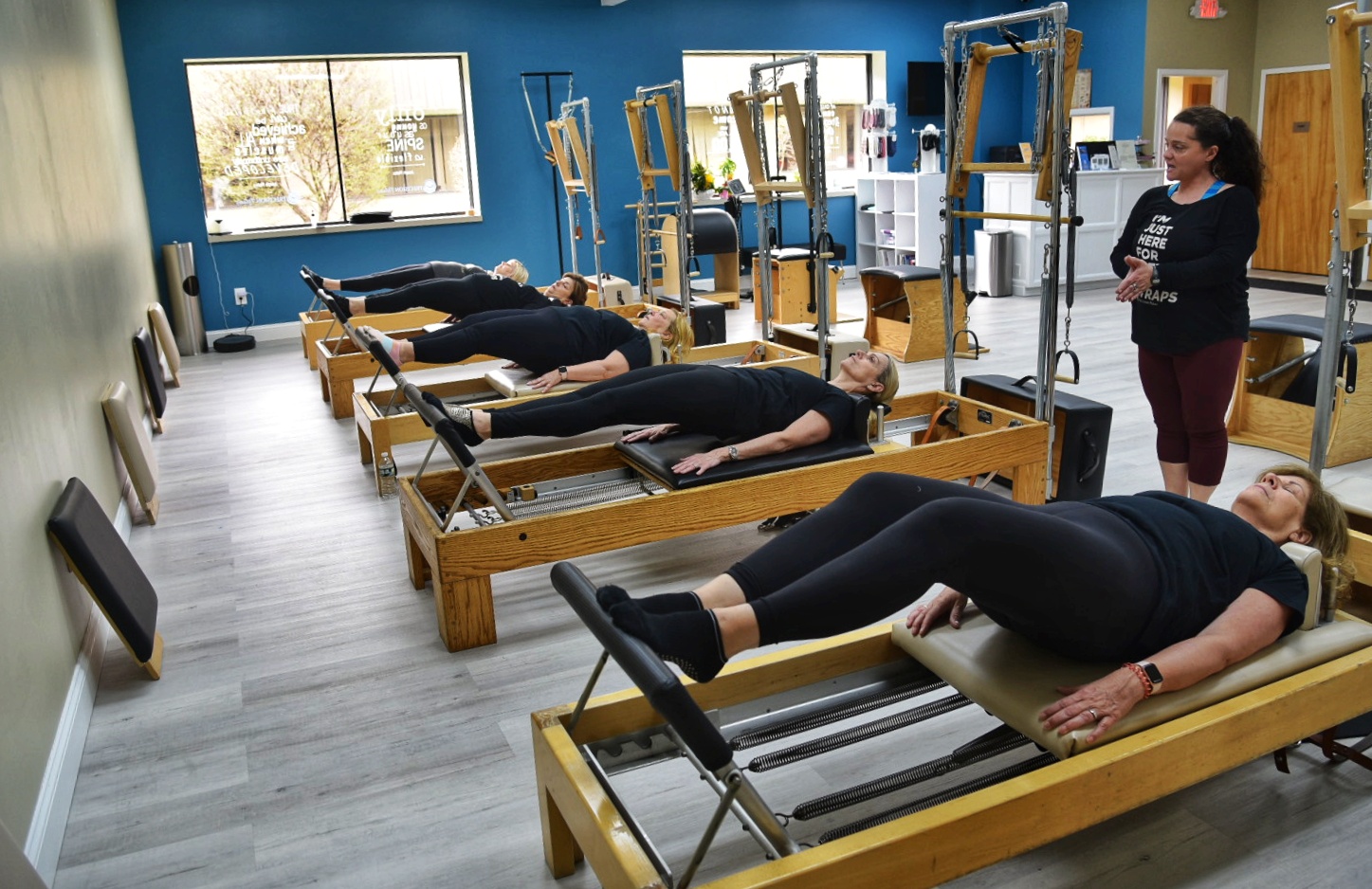 Option 1
Book an
Intro to Reformer

Class

Intro to Pilates is the way for you to try the Reformer, and for us to get to know you, and your body. During this 30-minute class you will be introduced to the Beginner Reformer exercises as well as the essential Reformer setup tips. After the class, your instructor will make the best recommendation for "What's next" at Precision Pilates. The Intro to Reformer class is for healthy non-injured students.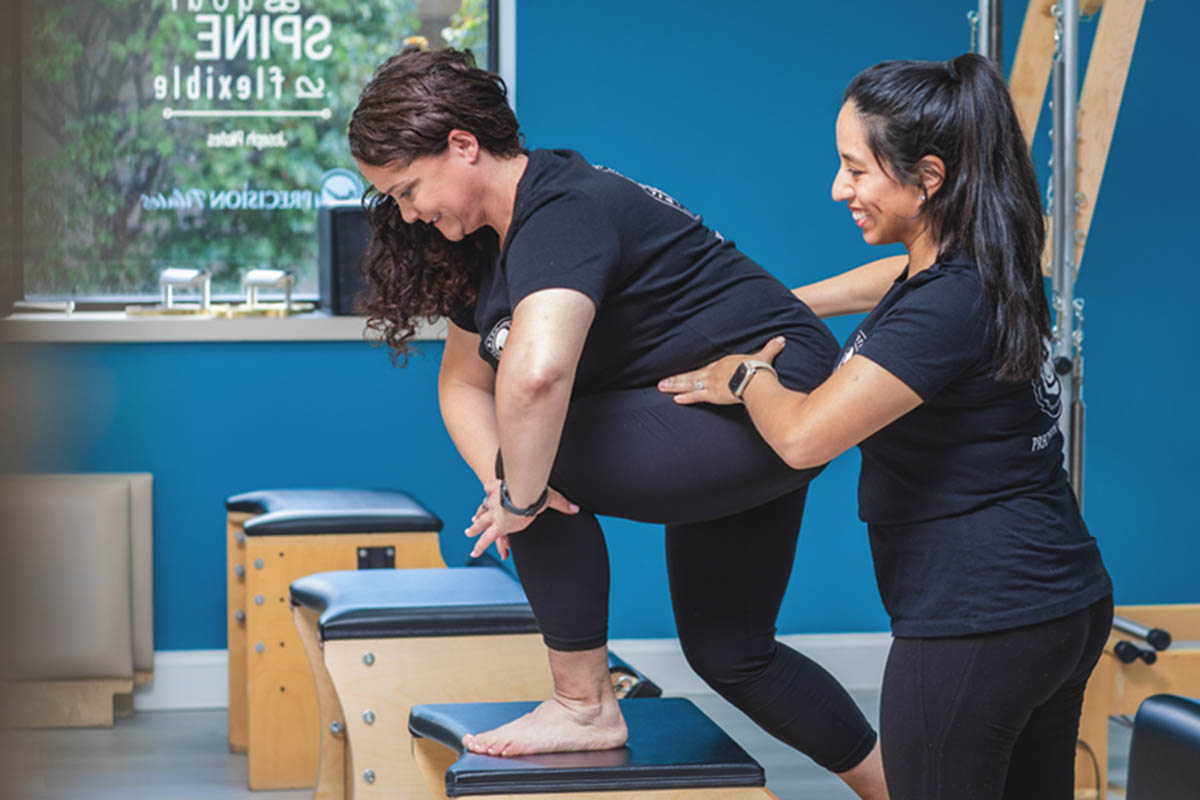 Option 2
Start with
3 Privates
Private sessions are the best way to get started with Pilates. They provide a safe environment for you to experience Pilates if you have any injuries, or health concerns or would like an individualized program for your fitness goals. During these one-on-one sessions, you will work with one of our certified teachers to establish a solid foundation for your Pilates practice, get comfortable with the equipment, and learn any necessary modifications to help you safely progress toward your goals. Whether you are looking to join any of our classes or continue with a private Pilates practice, the introductory private Pilates sessions will set you up for success.
More new client package options are available. Please call the studio or set up an intro consultation below to discover all the ways to get started with Pilates at Precision Pilates studio.
Option 3.
Book a
Free

Intro Consultation

Do you have questions before getting started or are you coming to Precision Pilates from another studio? We would be happy to talk to you about Pilates and the best way for you to get started at our studio so that you can experience a positive transformation in your body and your life. Fill out the form and we will get in touch with you shortly to answer all of your questions.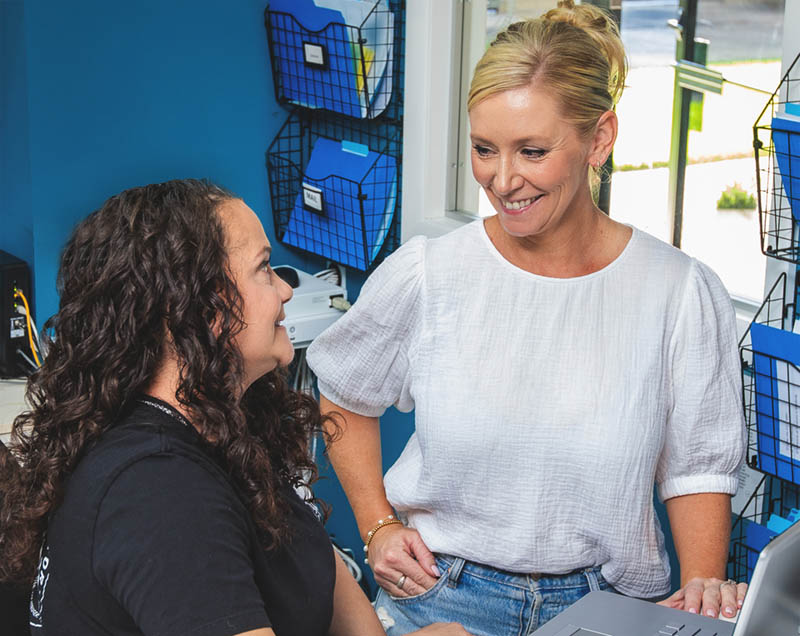 Our Happy Clients
A fabulous, friendly classical pilates studio. Very clean and spacious. Amy is a well-trained instructor who makes sure you are doing each exercise correctly. As she is instructing, she is watching and giving cues so that you get the most out of the workout. If it the exercise isn't done correctly, you won't see results. Amy strives to make sure everyone is doing every move properly. I travel 45 minutes to get to Precision… well worth it. I highly recommend Precision Pilates.

Terrific classes! Great instructor! Amy really knows her stuff. I have been doing Pilates for years and this was the best I've seen. This blows away Club Pilates.

Had just started working out again after an eye stroke. Amy made me feel accepted and so comfortable. She knows exactly what each person in a class needs - and takes time to make sure each person walks out after a class with the best possible result -My strength has returned and I am addicted.
Cannot say enough about how amazing this place is !

I just started Pilates and this has been the best experience…Amy is very knowledgeable and makes you feel so comfortable learning. I love how clean and calming the atmosphere is and the way my body feels after a class.

Frequently Asked Questions about Getting Started with Pilates
Private Sessions or Semi-Private Sessions?
Your first 3-5 Pilates sessions should be private sessions for optimal results. This will introduce you to the Pilates apparatus, allow the instructor to evaluate your strengths and weaknesses, and give you a chance to learn Pilates at your own pace. These sessions will familiarize you with the movement and language of Pilates.
How often should I do Pilates?
To experience the best results we suggest taking Pilates 3 times per week. Any combination of private sessions and Semi-Privates is encouraged.
What should I wear to class?
We suggest you wear comfortable clothes, such as a tank top or T-shirt with long shorts, bike shorts, yoga pants or joggers. Men- should wear compression shorts under their shorts/pants to help "contain" them. Shoes are not worn in Pilates. Please bring a clean pair of grip socks.
How long are your sessions?
Semi-Private and Virtual sessions are 45 minutes. Private sessions are either 30 minutes or 45 minutes. Mat Classes are 30-35 minutes
What if I have injuries, can I still practice Pilates?
Yes! We suggest you take private lessons to learn how you can modify the exercises for your injury before taking semi-privates.
Do I need to bring anything?
We have everything you will need! Feel free to bring your own water, towel, and foot/hand loops. And don't forget your grip socks
What is your cancellation policy?
We have a 12-hour cancellation policy for Semi-Privates and 24 hours for Privates.
I have kids. Can I bring them to the studio while I take a class?
We don't allow kids to hang out at the studio during sessions. We want you to focus on you while you are on the mat.