Pilates Certification in Long Island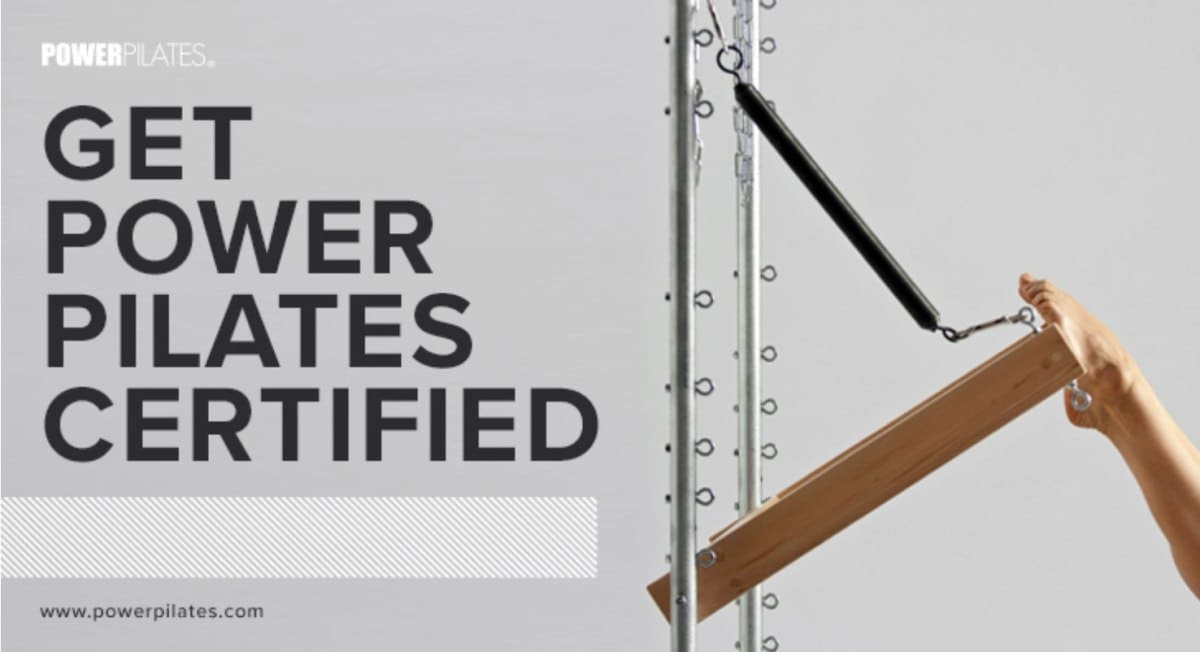 Classical Pilates Teacher Training & Certification Program
Precision Pilates is a trusted host center and branch of New York's renowned Power Pilates Teacher Training®. Power Pilates aims to honor the integrity of Joseph Pilates' Method, ensuring that our instructors honorably and dutifully pass on the legacy of the original work as it was handed down by the first generation of teachers.
The team of highly experienced and dedicated instructors will mentor you throughout the program, preparing you for a long and successful career of teaching the method – to carry on the legacy of Joseph Pilates.
Download

Power Pilates Teacher Training Program Overview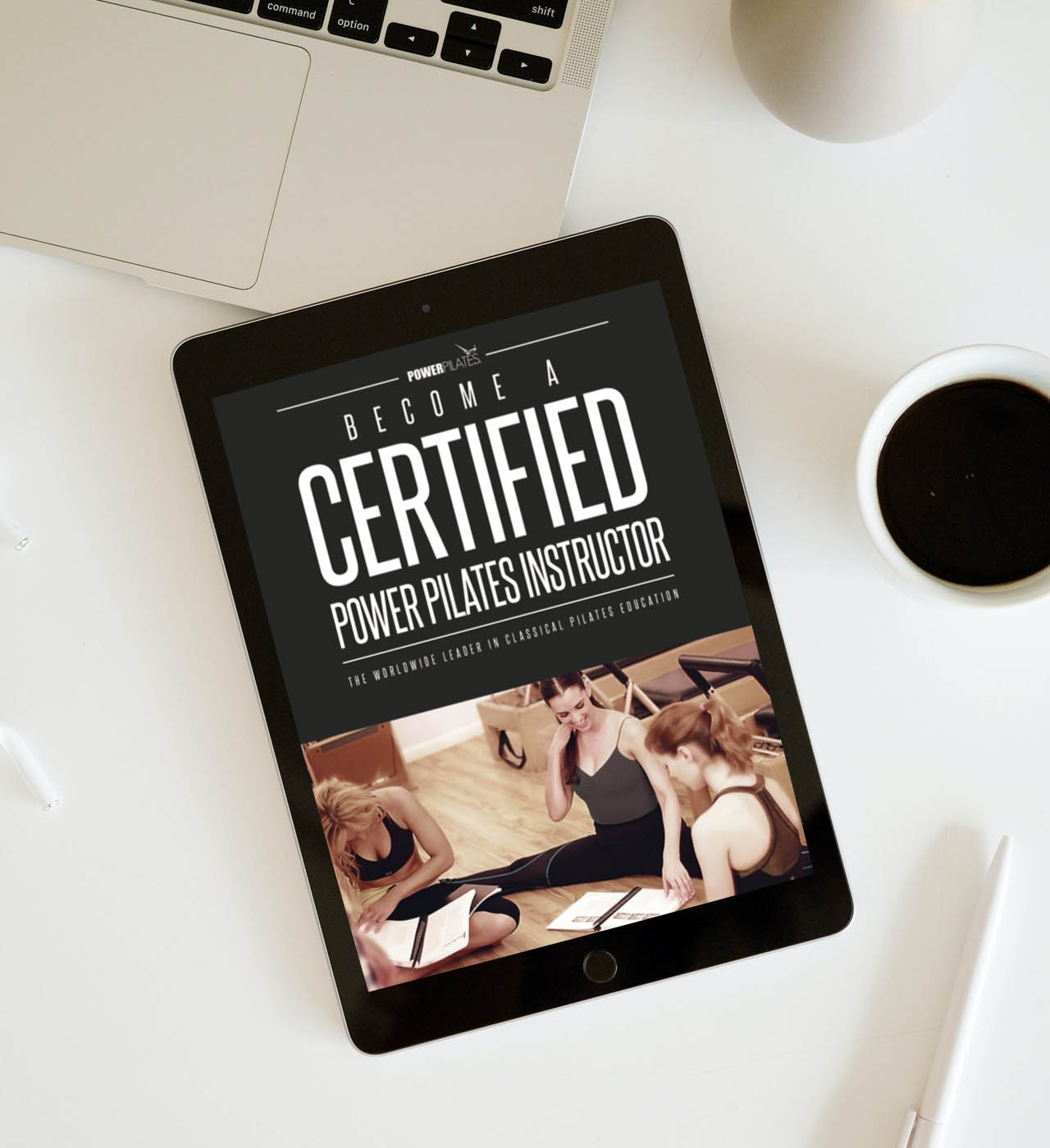 Choose

YOUR

Path to Get Your Pilates Certification
Mat

Training

Become a Pilates Mat Instructor

Power Pilates Mat training is composed of three levels of programs: Core Mat I, Core Mat II and Core Mat III. Core Mat I is required as the foundational starting point for all Power Pilates certificates. After completing level two, the range of fitness levels in your group classes expands and your overall teaching ability is strengthened. Core Mat III training teaches you how to challenge your most advanced clients.

APPLY NOW
Comprehensive

Training
Achieve Your Pilates Certification
Comprehensive training is our most extensive program and covers beginner, intermediate, and advanced level exercises. The comprehensive Pilates certification utilizes all of the Pilates equipment (i.e. Pilates Reformer, Wunda Chair, Ladder Barrel, etc.) You will also gain an understanding of how to work with Special Case clients (i.e. obesity, pregnancy, back, knee, shoulder, etc.)
APPLY NOW
Bridge

Program

Bridge the gap to the Classical method

Power Pilates welcomes experienced Pilates instructors to attend our Comprehensive program through the Bridge option. Your prior Pilates experience must include: Beginner, Intermediate and Advanced level training on Mat, Reformer, Chairs, Cadillac, and Barrels. As a Bridge participant, you are required to attend the 5-weekend intensives of our Comprehensive program. You will receive the training manual and will participate in the program. Unless notified after your audition evaluation, you will not be required to complete any apprentice hours or attend weekly meetings. Within one month of completing the program, you will take your final evaluation.

APPLY NOW
Ready to become a fully booked Power Pilates instructor?

Here is what others are saying.
The weekend training was amazing! The teacher was phenomenal, and I learned much more than I expected to. You all shared a wealth of knowledge in a wonderfully supportive environment, and I left feeling completely charged up and inspired. My greatest challenge was (and always has been) speaking in front of groups and that experience alone afforded me the greatest growth! So thank you, I hope to come back as often as my schedule allows to take classes at Power Pilates, and continue to grow as a teacher.
– Chantal K.
I definitely had a great experience during my training. The instructor was great! She was really positive and took a lot of time to get to know her students and help us along the way. Again, the weekend was invigorating and intense. There is always something more to learn! I love how this training helps us teach! It's all about your student! I feel like I got a lot out of the weekend and can't wait to further my education!
– Laurel E.
Just a quick thanks to you, Power Pilates. My experience was fantastic!! I feel refreshed and excited to get back to my studio and truly TEACH my clients again. Thank you thank you thank you!
– Valerie L.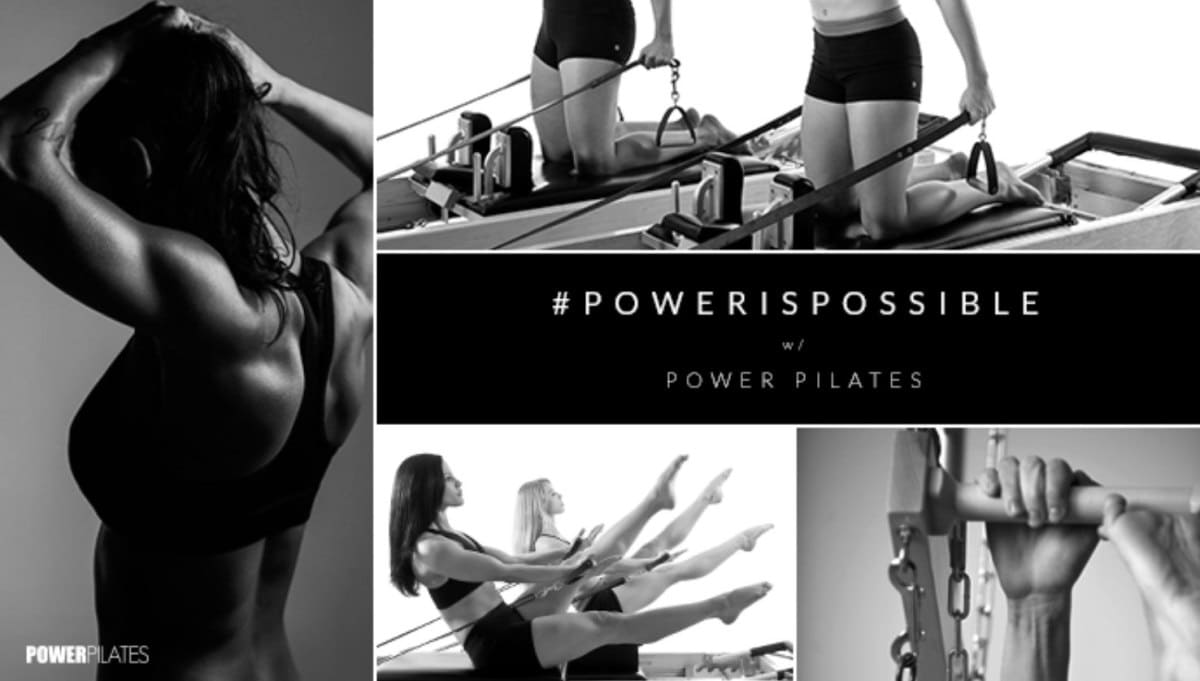 Why Choose

Power Pilates

Teacher Training
Not the Cheapest. Not the Fastest.

THE BEST
The most prominent instructors got their start with Romana Kryzanowska. Power Pilates was born out of the vision of Dr. Howard Siechel, Phippie Higgins, Susand Moran, and Bob Leikens in the 90s. Don't settle for a "game of telephone" version of the information (where important details are compromised) instead get first-hand experience from the source.
Apply Now
What is the Difference Between Power Pilates and other Pilates Certifications?
Power Pilates IS Pilates! Power Pilates honors the legacy of Joseph Pilates through a solid classical Pilates foundation supplemented by a thorough understanding of the human body and our exclusive Art of Teaching. Open your life to a whole new world of possibilities with a Pilates Teaching Certification from Power Pilates.
Accepting Applications
Due to the academic intensity of the program and the mentoring needed, we only accept 5 apprentices per cycle.
Apply Now
Core Mat I
The Core Mat I program is the foundation of the Power Pilates method. Each subsequent program builds upon the information learned during this course. During this weekend you will learn to teach the 18 beginner-level mat exercises and be introduced to Power Pilates teaching tools, philosophy, and teaching formula. Every student new to Power Pilates must start with Core Mat I. Core Mat I & II are required to progress to the Comprehensive program.
Requirements
This course focuses on teaching you how to teach beginner exercises. Our Master Teachers will assume that you already know the exercises.
Upon course registration you will receive a free Classical Mat workout video. Practice this video at least 10 times. This video will help you experience and memorize the exercise names and Classical order of exercises before the start of the course.
Practice teaching during the Core Mat I intensive with fellow students
Pass both the take-home written exam and the practical evaluation given at the end of the program weekend
Core Mat II
During the Core Mat II weekend, you will learn the intermediate-level exercises, including where to add them within the sequence of the beginner-level mat class and continue to work on your teaching skills. Our students say that "everything starts to click" during the intermediate mat weekend. Completing the Core Mat II weekend expands the range of clients you can work with and strengthens your teaching ability.
Pre-requisites
Complete Power Pilates Core Mat I training program
Requirements
Memorize exercise names and order
Practice teaching during weekends with fellow students
Pass the practical evaluation at the end of the program weekend.
Core Mat II
Nesconcet, NY
Complete Classical Pilates Teacher Training Program
The Comprehensive training is our most extensive program and covers beginner, intermediate and advanced levels utilizing the Pilates apparatus – Mat, Reformer, Cadillac, Chair, Barrels, Ped-o-Pull and Magic Circle – as well as understanding how to work with Special Case clients (i.e. obesity, pregnancy, back problem, neck, knee, shoulder, etc.). You will continue to utilize and build the teaching tools learned during the Core Mat I & Core Mat II weekends. You will sharpen your eye for subtle exercise modifications and master the ability to work with people of all ages and fitness levels at the same time.
Pre-requisites
Attend a minimum of 25 apparatus sessions – ideally with a classically trained instructor
Complete the Power Pilates Core Mat I & Core Mat II trainings
Have a basic knowledge of anatomy as it pertains to movement
Comprehensive Program
Nesconcet, NY
Top Reasons To Get Certified in Pilates
An Increased Fitness Level
If you are considering becoming a Pilates instructor then you are already familiar with the amazing health benefits that Pilates brings. During your instructor certification training, you will drastically increase your knowledge of how the body works from an anatomical and biomechanical point of view. This, most importantly, will provide a huge value to the clients you work with but will also significantly improve the effectiveness of your own workouts.
The Satisfaction Of Helping Others
We all know the saying, "It's better to give than to receive" and nothing drives home this point like being a certified Pilates instructor. Having the knowledge and ability to transform people's lives into a better version of themselves is an incredible feeling and will bring both satisfaction and fulfillment to your new career.
Having A Career That You Are Passionate About
Finding joy in your work is a must for anyone. There are too many jobs out there today that drive people to an unhappy state in their lives. Getting certified in Pilates is the type of career that brings a passion for health and happiness to a whole new level. Being surrounded by positive people with the same health and fitness goals as yourself makes a huge difference in how you view your life and future. To put in simply, Pilates instructors not only love what they do but also make a difference every day in the lives of people around them.
Serving all of NYC, Long Island, and Surrounding Areas
Start

Your Power Pilates Teacher Training

Today

at Precision Pilates!