Reserve Your
Intro to Pilates

Class Today!

New to Pilates?

Coming from another studio?

Not sure where to start in your Pilates Journey?

Intro to Pilates is the way for you to try the Reformer, and for us to get to know you, and your body. After the class, your instructor will make the best recommendation for "What's next" at Precision Pilates.

*Offer for New Members only. Can be used to book an Intro Pilates class.
**The drop-in cost can be applied to the cost of the monthly membership.
Strength
stretch
stamina
stability
Experience an amazing transformation that transcends a typical workout. Redefine your body, enhance your movement, and finally reach your fitness goals. You will experience personalized Pilates in a small group setting where you can work on reaching your individual fitness goals under the watchful eye of a certified Pilates instructor. Your fitness and body evolution starts here!
What to Expect
Intro to Pilates Reformer Class
In this 30-minute class, you will learn the Beginner Reformer repertoire (approx. 9 exercises) as well as the essential Reformer class tips to set you up for success.
What Gear you should be in for your height
How to properly get on on the Reformer
Spring changes
Adding Extension Straps
Names of the Exercises
Lowering the Footbar and Headrest
Names of the exercises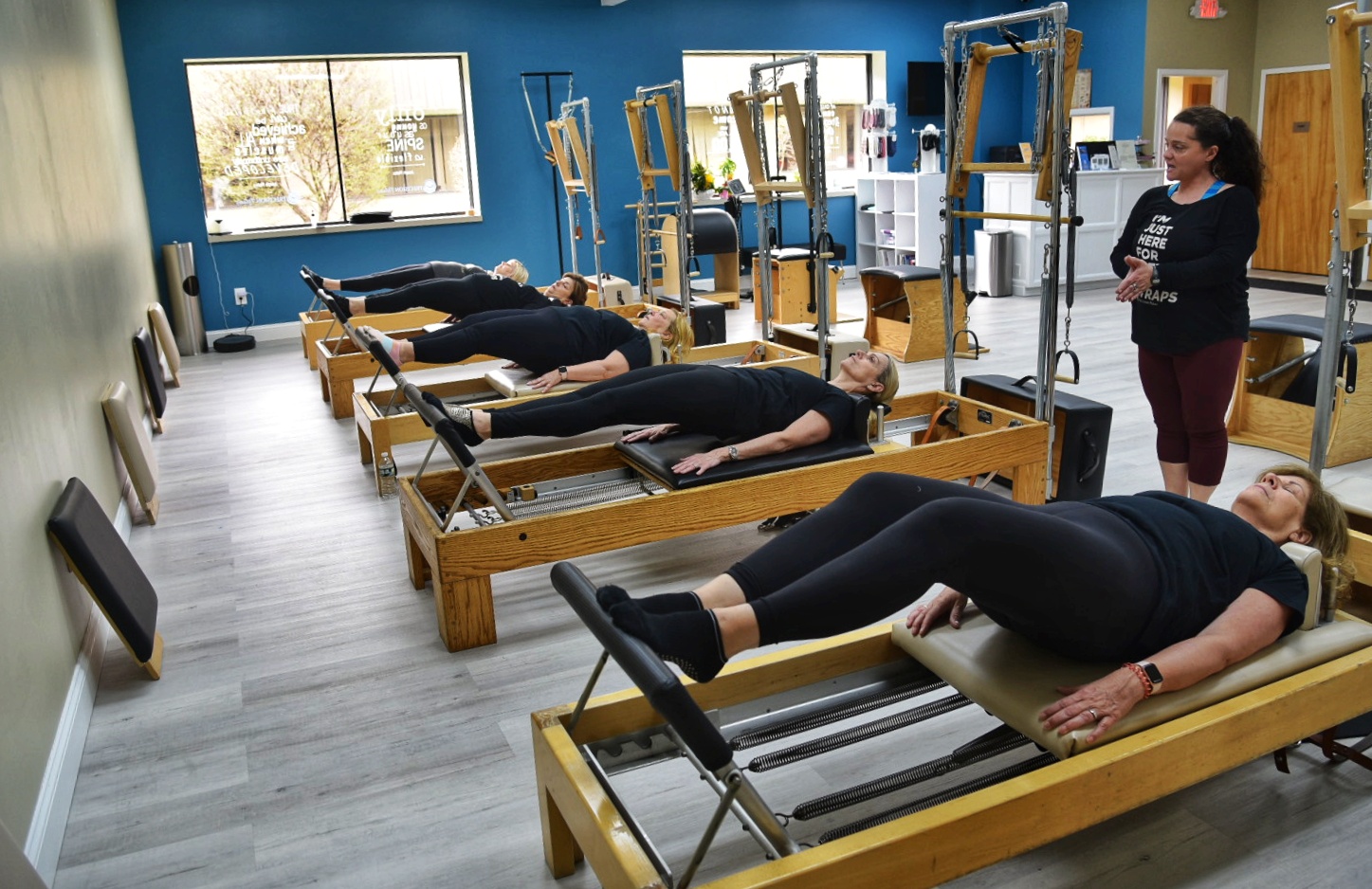 Is Intro to Reformer Class
Right for ME

?

The Intro to Reformer class is for healthy, non-injured students. If you have injuries, health issues, or are pregnant, 3 Private sessions are required before starting Reformer classes. If you have any questions about the class or the best way to get started with Pilates, we invite you to set up a free phone consultation. Our team members will answer your questions and prepare a personalized getting-started roadmap to help you reach your health and fitness goals with Pilates.
Book Your
Intro to Reformer Class

Today