Real Men do Pilates
Pilates for Men
Why Do Men Take Pilates?
Pilates is one of the best cross-training programs any man can do
Gain strength in areas you didn't know needed strength
Heal from Injuries
Improve your Sex life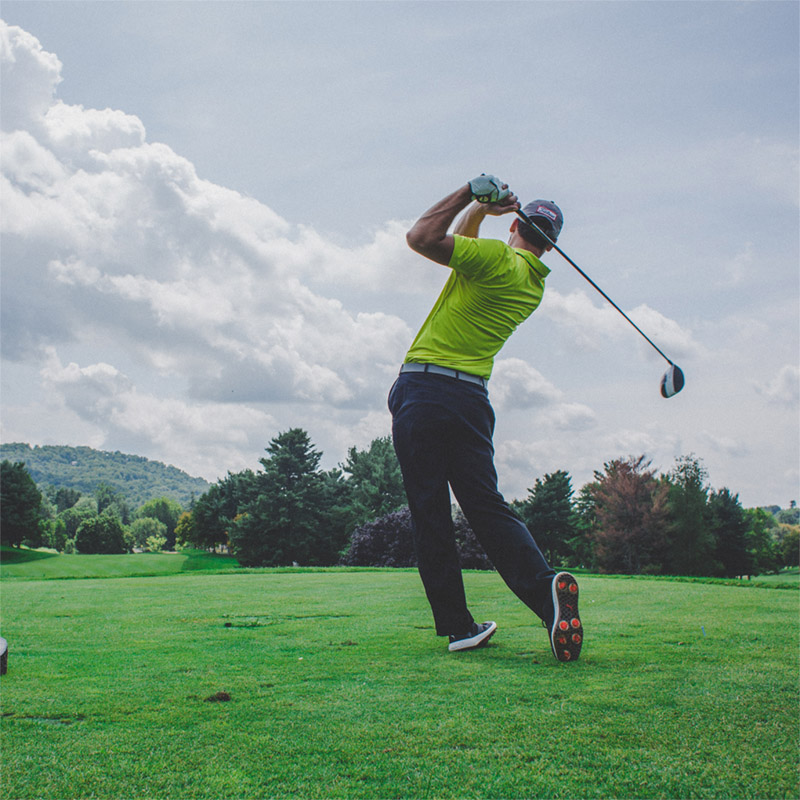 Pilates Improves Your Golf Swing
When engaging your entire body to perform any rotational movement, you rely on your core/obliques to make sure that the action flows smoothly and that the maximum power is produced. Yes, you can use your upper body to try to adapt in the beginning but this is a short-lived endeavor that will usually end in injury.
Pilates, which is known for its effectiveness in strengthening the core, is the perfect solution for men to improve their golf swing. By making sure that the core/obliques of the body are strong and prepared for sudden movement, the susceptibility to injury rapidly decreases and allows for a more pain-free and movement-happy life.
Pilates Helps You Lift Safer
Gym injuries among men are common especially as they get older. The typical culprits behind these issues are a weak core, poor alignment, and a limited range of motion. Pilates helps stabilize the pelvis, open the hips, strengthen core muscles, and lengthen the hamstrings so heavier lifts in the gym are easier and safer. That way you can enjoy your workouts more while performing at your peak levels.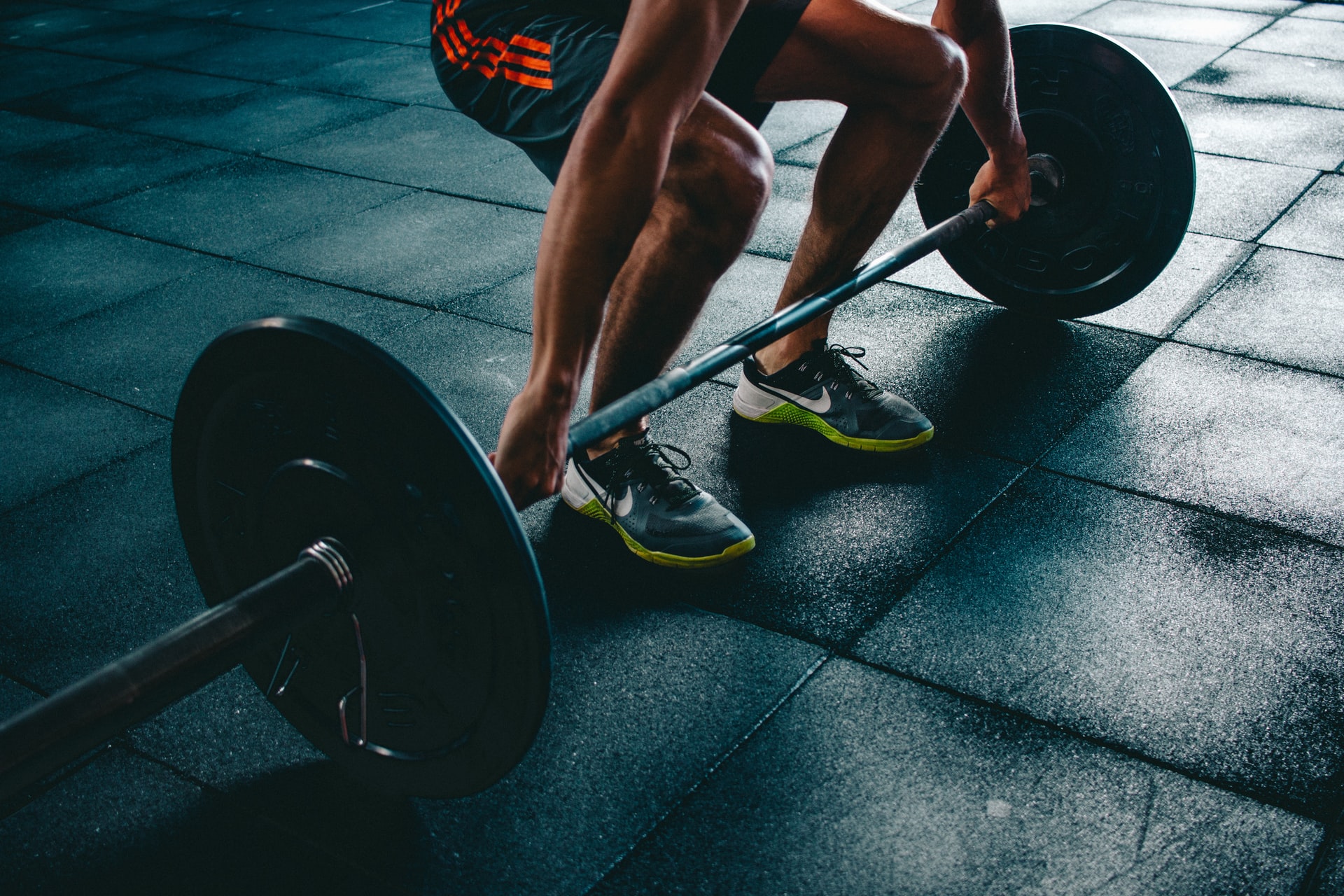 Pilates Helps You Enjoy Your Daily Activities
With consistent Pilates practice, you will increase your range of motion in the joints, learn good body mechanics, and improve overall flexibility. By doing so there will be less strain when bending over to pick up things and sitting on the floor with your kids/grandkids is not painful. Get yourself back to feeling good and pain-free with the power of Pilates.
Pilates is for the Athlete, Weekend Warrior, Fitness Buff, or Couch Potato.
Our Precision Pilates men have the choice of private Pilates sessions or taking Semi-Private Reformer classes or Mat Classes. If you live in the Long Island, NY area and want to give Pilates a try then get in touch with us today!
Private Sessions
Experience a personalized Private Pilates Session tailored to meet the unique fitness needs of men. Our session is meticulously customized to your individual level and pace, making it the perfect choice for gentlemen who seek a specialized approach to their Pilates journey. Whether you have injuries, specific medical conditions, or simply desire that extra level of care, this session is designed to cater to your specific requirements.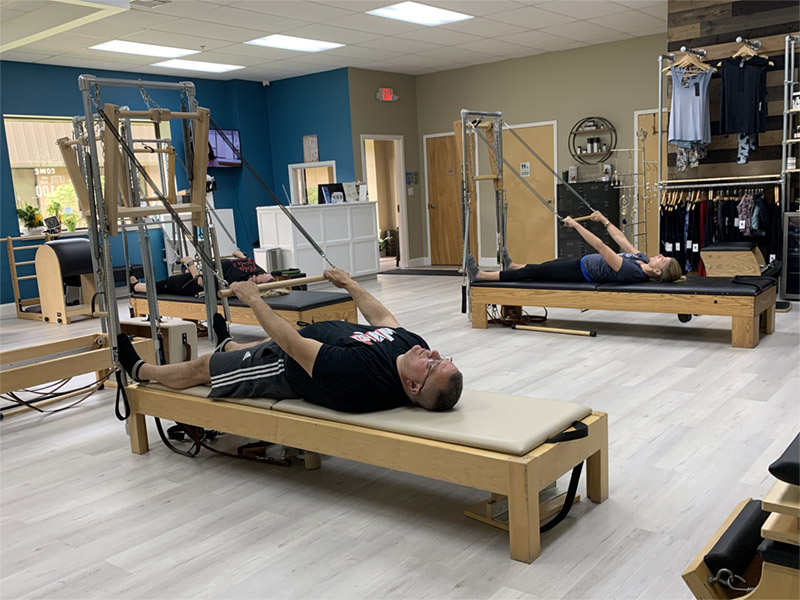 Semi-Private Classes
This Session is ideal for those who want the small group feel with that extra eye from the instructor. Build strength and improve your flexibility by working on the Reformer, Tower, and Chair apparatus. You will utilize the resistance of the springs for the ultimate full-body workout. Our experienced Pilates instructors will guide you through tailored workouts that address the specific fitness requirements of men, ensuring you get the most out of your Pilates experience.
Mat Pilates Classes
Get an edge on your fitness with our classical mat Pilates class. Strengthen your core, eliminate stiffness and improve your range of motion to feel your best. This is your chance to experience the distinct benefits of a classical Pilates mat class designed by Joseph Pilates for the specific needs of men. This invigorating and demanding workout is your key to unlocking your body's complete potential and restoring your health and agility.
Get Started with Pilates Now!
Fill out the form below and one of our instructors will be in touch shortly!
Do Men do Pilates?
Pilates was developed by a man–Joseph H. Pilates, on a man's body FOR men. Specifically World War I soldiers. Need I say more?
Today lots of men "do" pilates because they realize the benefits of the method for their general health and for their athletic performance. Many male athletes and performers rely on Pilates as an effective cross-training program (Marcus Stroman, David Beckham, Sly Stalone to name a few ).
Not a pro…no worries we have your "back" here at Precision Pilates. Join the other men just like you who were once thinking "Is Pilates Good for Guys" and find out for yourself how rewarding it can be.
How can I start a Pilates practice as a beginner?
If you are completely new to Pilates or recovering from an injury, we recommend starting with Privates to learn the method, learn any modifications, and get you safely acquainted with the equipment. From there you can move to semi-private classes where you will be able to work out with other people who are at or near your skill level.
What do I Wear to Pilates?
We recommend wearing compression shorts underneath your shorts or pants. You're going to be laying down with your legs in the air, standing in a split, or sitting on an elevated box. We like to contain all of you –if you know what we mean. And for safety, we require sticky socks.