Pilates MaClasses near Smithtown NY
Become Pilates Strong with Pilates Mat!
Unlock Your Body's Full Potential with Pilates
All Access Pilates Mat and Barre Membership
Enjoy unlimited Pilates mat and Barre classes in Smithtown with our monthly mat membership and see the positive changes in how you feel and move. You will build a stronger core, improve muscle tone and increase your flexibility. Start with UNLIMITED Mat membership today!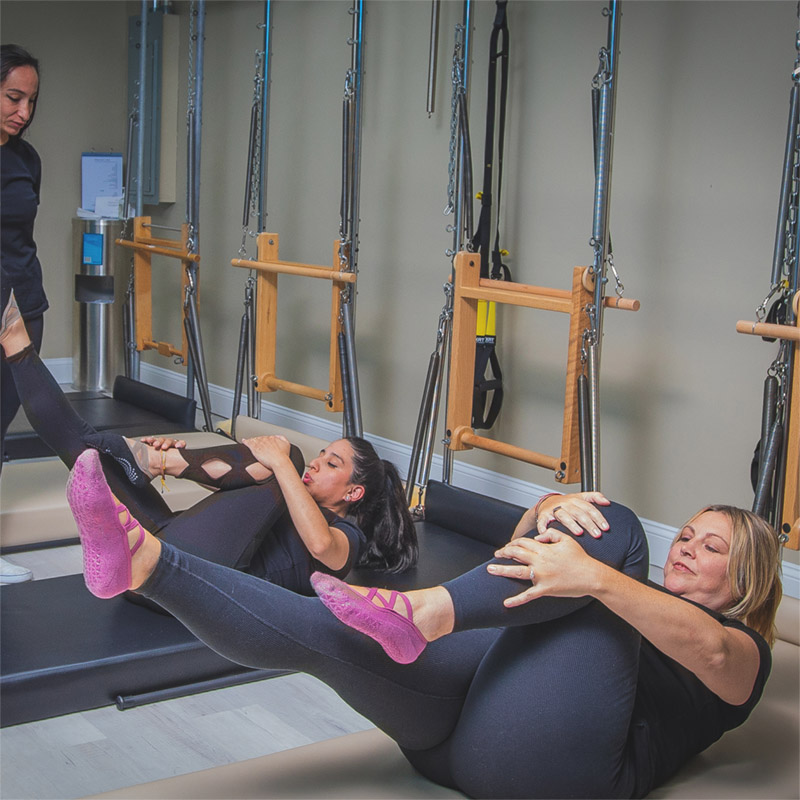 Pilates Mat and Barre Classes
Experience the perfect fusion of strength, flexibility, and grace at our Smithtown Pilates studio through our invigorating mat and barre classes. Join us to sculpt your body, improve posture, and enhance your overall well-being as you embark on a transformative fitness journey.
Classical Mat Pilates Classes
Mat classes come in a variety of styles and are typically the first step in your Pilates training although it is easily the most difficult when performed properly at the highest levels. Continue working toward your ideal in our Classical Mat classes today.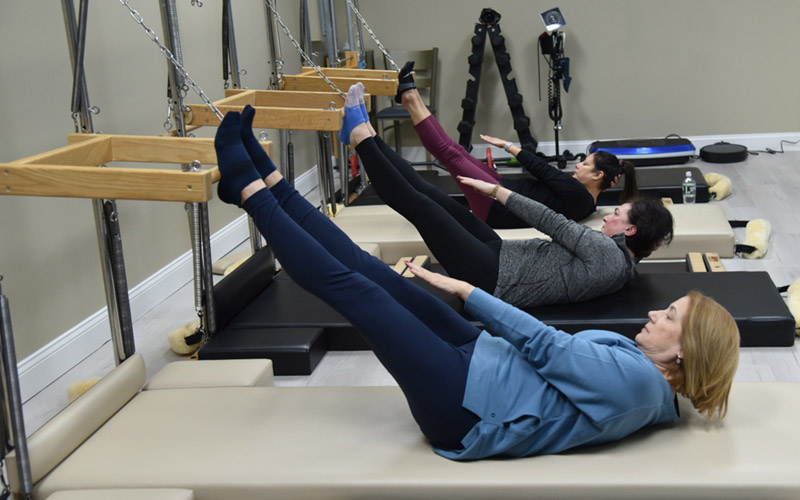 Beyond Barre Classes
Beyond Barre is designed to sculpt, strengthen, and stretch the muscles, helping create a long and lean physique. Your class will include both cardio and resistance training for a full-body workout. It's a perfect complement to a Pilates practice.
Pilates Mat and Barre Class Schedule
Pilates Mat Classes Near Smithtown
Classical Mat
Pilates Mat classes incorporate the effectiveness of Pilates with the simplicity of using basic body dynamics to bring about a stronger, healthier you. Each class is 45 minutes long and during that time, we will focus on strengthening your entire body by concentrating on precise movements of the Pilates method. We offer different levels of Pilates mat classes from Beginner (Open Level) to intermediate and advanced.
For those of you who truly enjoy Pilates mat classes and want to make it a permanent fixture in your life, we offer our Unlimited Mat Membership package that lets you enjoy the power of Pilates multiple times per week while saving a bundle in the process.
If you have any questions at all about our Pilates Mat classes or our Unlimited Mat Membership, please don't hesitate to contact us for more information.
Sign Up for Unlimited Mat and Barre Classes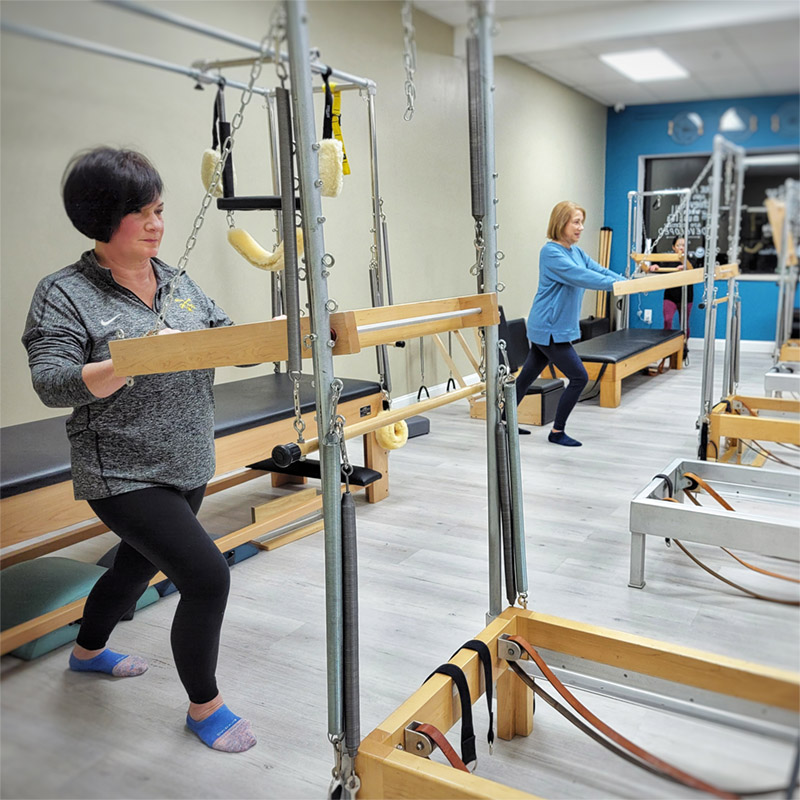 Beyond Barre Classes Near Smithtown
Basic Barre Class
With Beyond Barre Basics, you get the benefits of a classical barre class that will help strengthen and develop long lean muscles. During your workouts, you will experience upper body sculpting, core strengthening, and improved flexibility. By focusing on proper body alignment during your classes, you will be able to see improved results while avoiding injury.
Cardio Barre
The Beyond Barre cardio class combines elements of classical barre exercises with an emphasis on cardiovascular training to enhance muscle strength and promote the development of lean muscles. This workout incorporates upper body sculpting, core strengthening, and flexibility exercises. Our main focus is on maintaining proper body alignment to achieve maximum results in transforming the physique while minimizing the risk of injury.
In addition, the Beyond Barre glide board features a specially designed slippery surface that allows for smooth sliding movements similar to those performed by ice skaters. This unique feature adds an extra element of fat-burning cardio to provide a complete full-body workout experience.
Sign Up for Unlimited Mat and Barre Classes