Private Pilates Training In Smithtown
Individual Pilates Instruction
Start with

Introductory

Private Pilates Sessions
3 Private Pilates Sessions*
Private Pilates is the best way to start your Pilates journey especially if you are brand new to Pilates. You will work one-on-one with our highly trained teachers where you will have our undivided attention. 45 minutes of customized instruction that is all about YOU ~ your body and your goals. You will begin your first session with a health intake. Each lesson will be personalized to give you a strong foundation, help you gain new skills, and work towards your goals. You will get an introduction to Pilates apparatus including the renowned Pilates Reformer and Tower/Cadillac. At the end of the initial intro lessons, you and your instructor will make a plan for you to continue your practice to reach your fitness and wellness goals.
*new clients only.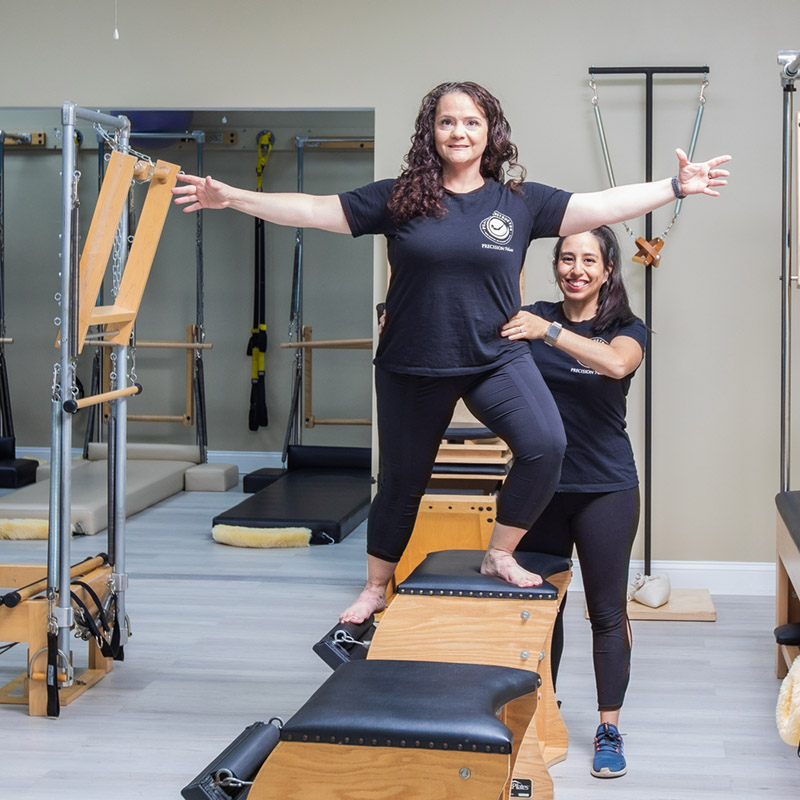 The

Benefits

of Private Pilates
We know it's hard to pick favorites. At Precision Pilates near Smithtown, we teach Classical Pilates and believe that all Pilates apparatus should be used to gain full body-conditioning benefits from the method. Below, we explain in more detail what each type of apparatus class entails so that you know what to expect during each session.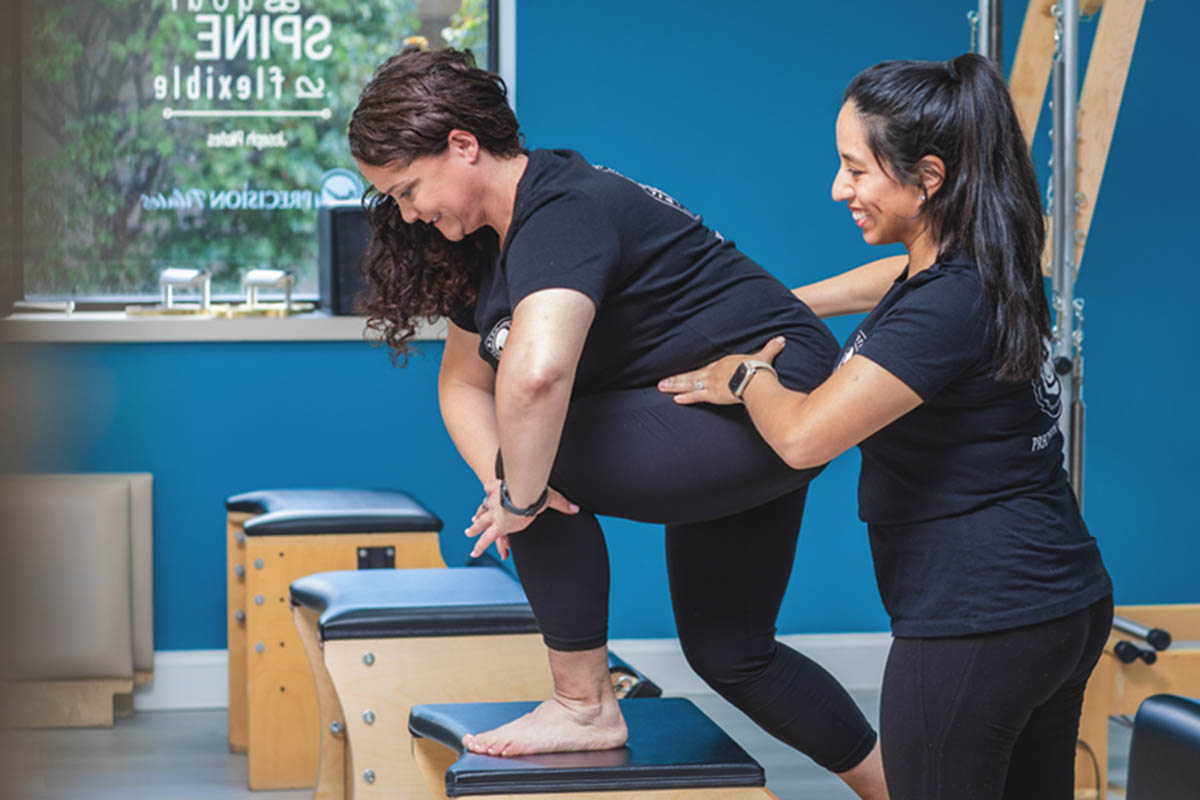 Personalized

Attention
When taking private Pilates classes, you receive individualized instruction from an experienced instructor who can tailor the workout to your specific needs and goals.
Faster

progress:
With one-on-one instruction, you'll be able to learn Pilates movements and understand the method more quickly and efficiently than in a group setting.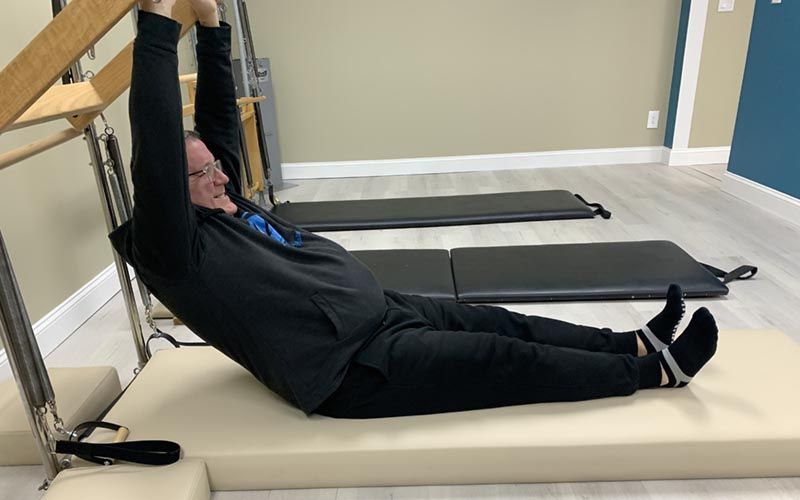 Injury-safe

path to fitness:
If you have a previous injury or medical condition, private sessions with a certified Pilates instructor can offer a safer approach if you are recovering from physical trauma or surgeries.
Advanced

training options:
Private lessons offer opportunities to experience every aspect of the Pilates method and progress at a faster pace.
Accountability

and motivation:
Personal instruction helps keep clients accountable while offering positive reinforcement throughout their fitness journey which motivates them towards achieving their goals faster.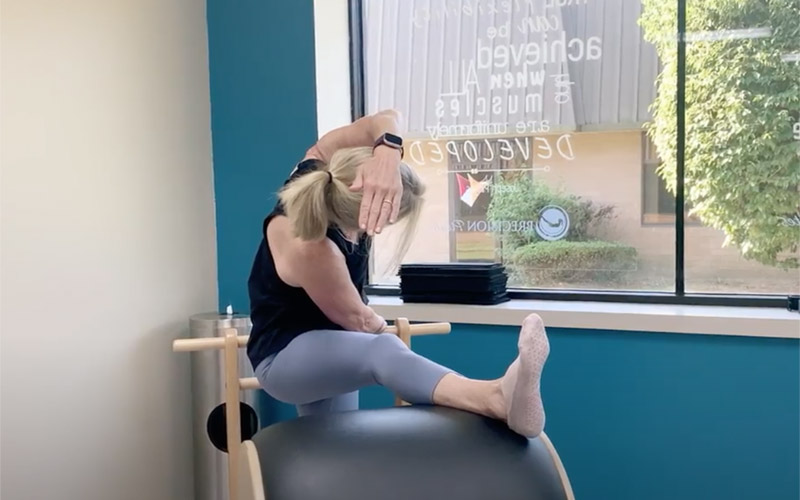 Goal

Achievement:
Private sessions enable you to set and work towards specific fitness goals. Whether you aim to improve flexibility, build strength, alleviate pain, or enhance overall wellness, your instructor can create a plan to help you achieve those goals.
What to Expect During a Private Pilates Session
What is

Classical

Pilates
Classical Pilates is a form of physical exercise and movement developed by Joseph Pilates, the original creator of the method, in the early 20th century. It involves a series of controlled movements that focus on strengthening the body's core muscles, and improving flexibility, coordination, balance, and posture.
The method of Pilates follows a specific sequence of exercises that are performed on a mat or on various pieces of equipment, such as the reformer, the Cadillac, the chair, and the barrel. By alternating between these apparatuses, you will train the body's natural alignment and breathing patterns while enhancing your overall fitness levels.
One of the core principles of Classical Pilates is emphasizing precision in execution while maintaining proper alignment throughout each movement to achieve optimal results. By doing so, the practitioner will notice quicker progression in their overall strength, flexibility, and stamina.
What to Expect During a Private Pilates Session
Private Pilates sessions are one-on-one classes with a certified Pilates instructor designed to put complete focus on YOU. During these personalized sessions, your instructor will tailor each exercise to your specific needs and goals.
With individualized training, you will be able to achieve your fitness goals much faster. Your Pilates instructor will make sure that you are learning at a pace that suits your fitness level while ensuring proper form throughout each movement.
Private sessions are the safest way to experience Pilates if you have injuries, medical conditions, or any movement restrictions. Your instructor will provide hands-on cues to correct your form and to help you achieve maximum results. You will be able to work on all types of Pilates apparatus and experience the full classical Pilates system.
Start with 3 Intro Private Sessions*
*New clients only
Book a
Free

Intro Consultation

Do you have questions before booking your private Pilates sessions at Precision Pilates? We would be happy to talk to you about Pilates and the best way for you to get started at our studio so that you can experience a positive transformation in your body and your life. Fill out the form and we will get in touch with you shortly to answer all of your questions and help you book your first private Pilates session.