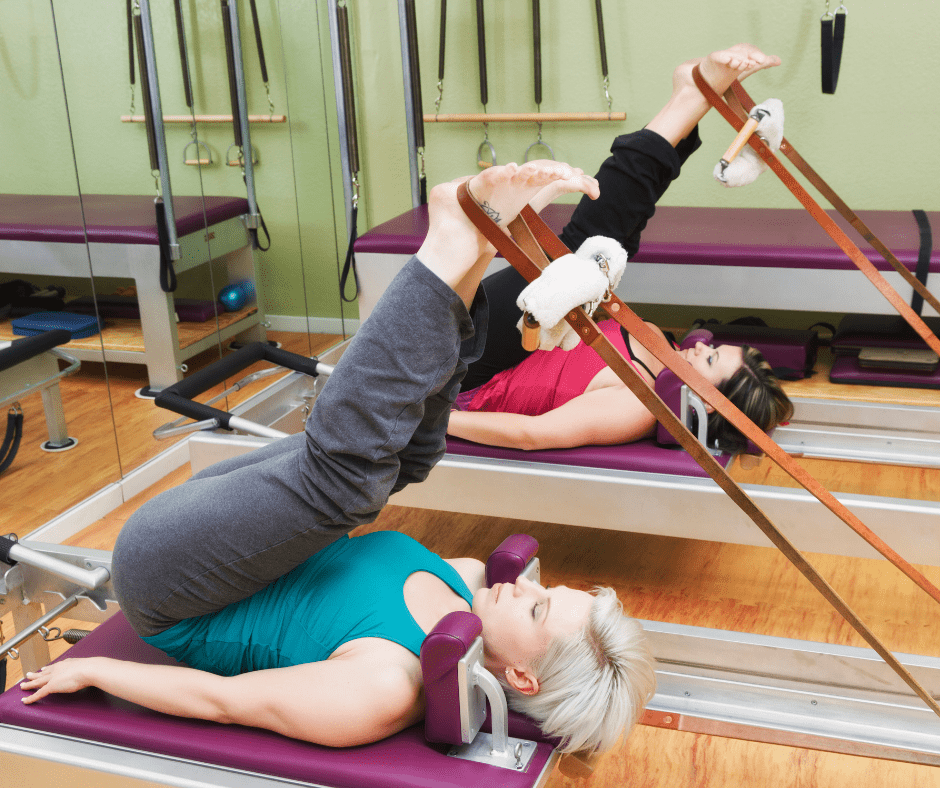 Hitting a health plateau can feel frustrating. At Precision Pilates and Wellness we are super passionate about movement and the amazing benefits movement brings to your life. We find that our clients can often times be categorized into clients who are private clients. (Those who generally only take one on one sessions with their instructor.) Or categorized as class clients. (Those who only do classes.) We think both options are great. But, we love to encourage people to do what works best in their schedule and their budget.
Our small group classes are an affordable way to get individualized workouts in on a regular basis and often are the best option for people. If you are a person who regularly takes classes, we want to encourage you to think about doing an occasional private session. This can help you to take your own movement practice to a whole new level and leap off that health plateau.
If you've never had a private session, or it's been a really long time since your last one, you might be surprised on how much benefit you can get out of one session. Even though our group classes are small, we aren't often able to stop during class and go over movements specific to your body.
You may have hit a health plateau if you've ever asked:
Why can't I do this exercise very well?
What specific things can I do to continue to progress in individual exercises and my practice as a whole?
Why does this exercise hurt or not feel good in my body?
What would be the best at home routine or exercises for me to do?
What type of movements and exercises should I be focusing on if I want to accomplish my goals? (Maybe running a 5k, or just looking great for that summer wedding I need to attend!)
An occasional private session can help you answer these questions and create a focus for your personal movement practice. We know that it's not practical or affordable for many people to do a private session on a regular basis. But, we also believe in the difference it can make in your movement practice. We provide some great opportunities for everyone to get at least a few private lessons in each year:
Every new client at Precision Pilates can start with a complimentary private session. Take advantage of this!! Even if you never do another private session again. This session is an individualized session with one of our awesome movement instructors, and you'll be glad you did it!
If you are on our email list we'll send you a yearly birthday email with some special deals only for you! One of them is a half price private session. Treat yourself or pass the email on to your spouse, mom, or friend and let them treat you!!! Let us help you fine tune your movement practice. It's what we love to do!!
Every month we offer special deals and offers only to those who are on our email list. Be sure to read our monthly newsletter and take advantage of those great deals when we offer them!!
Have more questions about private sessions about Precision Pilates? Send us an email or call us!